Friday, August 30th
Show 1: Entries 12:00PM - 2:30PM | Show 3PM
Show 2: Entries 12:00PM - 5:30PM | Show 6PM | Rally begins after first trial
Saturday, August 31st
Show 1: Entries 8:00AM - 9:00AM | Show 9:30AM | NLC: Total Dog/Total Junior
Show 2: Entries 8:30AM - 12:30PM | Show 1PM | NLC: Total Dog/Total Junior | Rally begins after first trial
Sunday, September 1st
Show 1: Entries 8:00AM - 9:00AM | Show 9:30AM
Show 2: Entries 8:30AM - 12:30PM | Show 1PM | Rally begins after first trial
Monday, September 2nd
Show 1: Entries 7:30AM - 8:30AM | Show 9AM
Show 2: Entries 7:30AM - 10:00AM | Show 10:30AM | Rally begins at 9AM, second trial after trial 1
DOS $27; JS $10; PE $22; JS PE $5 received by August 26th, 2019 Midnight.
Second entry of the same day $20. Pre entry only - day of show price after 8/26/19
August 30-31
Judy Lehman
Bruce Lehman
Lila Fast
Debbie Beean
September 1-2
Mary Happel
Kathy Short
Bruce Krenek
Dr. Bev Sigl-Felton
September 1-2
Debbie Beean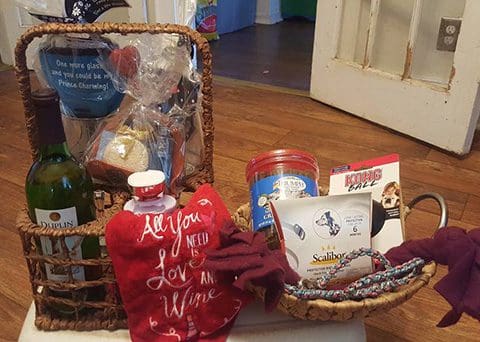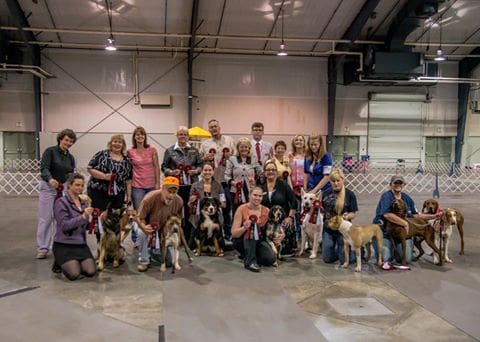 For all at the showgrounds $15 pp.
Set up after Best in Show + Trial (usually around 5:30PM) menu posted at the show. Includes wine + beer (for those over 21) limited to 50 people.
One on Saturday, between shows and one Sunday after show 2 for puppies under 6 months of age.
Offered for all dogs, enter with a paper or online, entry and sign up at the show.
Sunday if enough folks sign up. $5.00, including soft drinks.